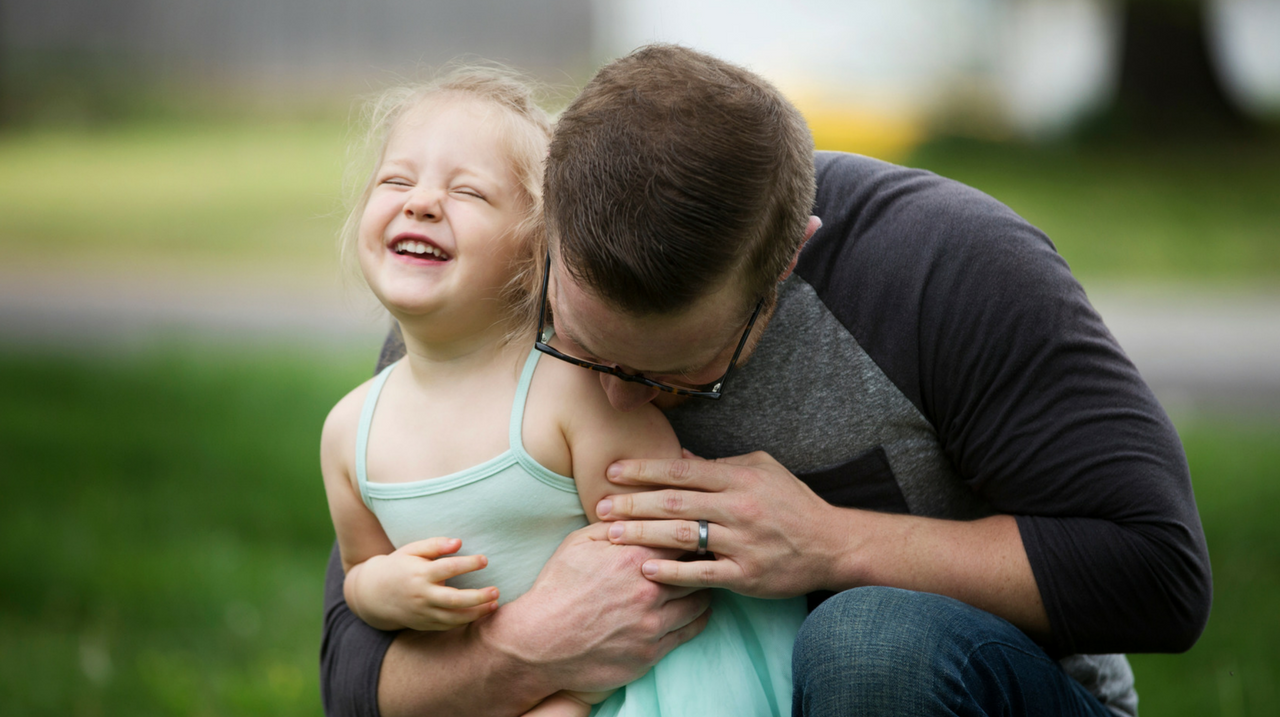 Quality Time...Making Memories Matter

Quality Time…Making Memories Matter
Each year, my dad flies in for the annual Daddy Daughter Ball at Rolling Hills. Even as a 26 year old, I love all the sparkle, glitter and dancing the night holds. I cherish the memories so dearly. I love that he values this time with me and I know he wishes we had had an opportunity like this when I was younger.
I love how my dad is willing to play dress up with me in my 20's. He will put on a cowboy hat and play the part with me! If you ask my dad, he will tell you he wishes he had spent more time with me and my sisters, growing up. In his head, I think he feels he missed quality tea parties, Disney movies, and living room dance recitals. Sometimes my dad missed those things due to travel and work…but I don't remember those moments. I remember the times we went fishing on the Colonial Parkway in Williamsburg. I remember the vacations where he would carry us out to the depths of the ocean with my mom screaming on the shore to get back. (Those who know me, know I will be just like my mom.) I remember stopping for breakfast every Sunday morning while our mom was at church rehearsing for worship. I remember being home sick from school and making a bed in my dad's office. I remember him screaming during basketball games, pleading for a foul.
My dad has given me so many memories over the years. My favorite thing, outside of teaching me about Jesus, is a love for basketball. Not just any basketball, Duke Basketball. You could easily say my dad is obsessed with Duke Basketball…he has a shirt that literally says this very thing. My Dad has gone through Duke Basketball seasons with each of his girls right beside him, drinking sweet tea. My oldest sister was right beside him during the 2001 championship season. She was very much in love with Dunleavy Jr. I, on the other hand, was very invested in the JJ Redick era of Duke Basketball. I was the girl crying when Sean Dockery hit the epic buzzer beating shot to defeat Virginia Tech at Cameron Indoor. During JJ Redick's season, my dad drove three hours out of the way to take me and my sisters to Cameron Indoor the day after they won the ACC tournament. We snuck into their practice and met all the players. He introduced us to one of his passions, and now, 16 years later, I am still bleeding Duke blue.
I love how my dad joined in on the things we loved to do. However, I am more thankful he introduced me the things he loved, as well.
As a dad, one of the greatest gifts you can give your daughter is quality time. Think outside of the box when it comes to time spent. You don't have to limit your activities to only things she has interest in. Show her what interests you, too. Who knows, one day you might find yourself on the sidelines of your favorite sports team with your daughter. And she may be a bigger fan than you. Maybe you will be out on the lake competing to see who will catch the most fish. What if, in 15 years, you are at your favorite band's concert rocking out next to your girl, singing at the top of her lungs!
Share your passions with your daughter. Lean into the quality time you have with her. Be a good steward of the relationship God has given you with your daughter. Watch and experience her passions grow!
Kenley Flowers
Daughter of Alan Flowers