Franklin Estates Summer Camp
Monday, July 10, 2017, 5:30 PM - Thursday, July 13, 2017, 8:00 PM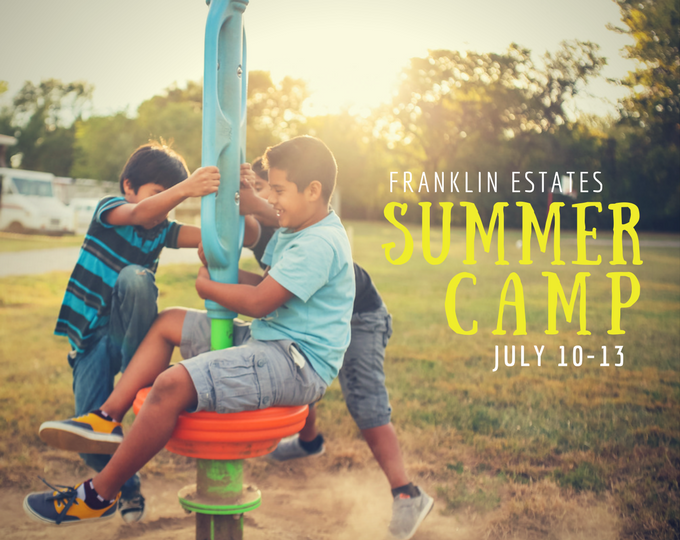 Join us on July 10-13 when we'll have the awesome opportunity of putting on a summer camp for the kids and families of the Franklin Estates Mobile Home Community.
Franklin Estates Summer Camp will take place from 5:30-8pm at the Franklin Estates community area. Monday and Tuesday night will consist of devotion time, two track hours with numerous options, snacks and fun games. Wednesday night is "Water Night" so the Tracks will include water games, kiddy pool kickball and lots of water balloons. On Thursday evening we will conclude the Summer Camp with a community-wide picnic/party, complete with a DJ, yard games, cookout foods and family fun.
If you are interested in lending us a hand as a leader, donating supplies or just want to find out more information, please fill out the form below.