RH MEN
Events Community Groups Sports with a Purpose
The mission of RH men is simple – to inspire and equip you to be the man of God that you are called to be. Our strategy follows the overall missional strategy of Rolling Hills – to be men of God who are Reaching Out, Growing Up and Giving All.
We encourage you to get connected, get involved and join us in helping you become the complete and mature man that God wants you to be!
REACHING OUT
Sports With a Purpose
We know that it is sometimes tough to reach out to friends, co-workers and neighbors and talk to them about faith. Sports With a Purpose is meant to provide regular opportunities for men to reach out to other men, by using sports as a tremendous bridge-builder tool within our community. There are co-ed and women's sports as well! We are currently developing men's softball teams, basketball teams, fantasy football leagues and co-ed kickball teams. We are open to any new sport if there is a leader who is willing to develop a team or Sport With a Purpose. While different sports will be available throughout the year, there will be an annual post-service Taste of Sports event in February at all of our campuses.
Annual Men's Outreach event
On the Saturday before Father's Day, we are offering an awesome invite opportunity for any man in your life. Those who are kicking the tires of Christianity or those who you think will never darken the door of a church will all find a place. Each outreach event will include food, a time of interactive fun around our Franklin Campus, and then a fun and inspirational program that will conclude with the Good News of Jesus being shared.
GROWING UP
Men's Leadership Network
MLN exists to help men lead well at home, at work and in our communities for Christ. We want to be a resource for men who are seeking spiritual leadership principles, so they can live and lead differently in all aspects of their lives. This initiative is not just about reaching, but equipping disciples for Christ. This year we are changing the format of MLN and moving to a podcast form so you can easily access the inspirational interviews. In addition to the regular new episodes, there are scores and scores of past interviews on many topics that will encourage and inspire you. Be sure to keep the MLN web page link bookmarked so you can find helpful interviews at any stage and season of life.
Man Up Annual Men's Retreat
Our Annual Men's Retreat is for all men of Rolling Hills, from all campuses, and any friends who want to be challenged in their faith while having a fun, and an adventurous time! It is a two day and one night retreat.
Men's Community Groups
We have several groups made up of 5-12 guys that meet weekly to study the Bible, pray for each other, provide accountability and fun fellowship. We have day and evening groups throughout our area. Also, some of our Men's Community Groups, have a regular Guys Night Out to encourage relationship building and good, clean fun.
Men's Bible Studies
Throughout the year we provide short-term Bible study classes on Wednesday nights at our Franklin Campus. These are excellent times of study, fellowship and community.
GIVING ALL
A6
Getting it's direction from Acts 6, Rolling Hills A6 men are specifically recruited, vetted and interviewed to be shepherds of our church family at all campuses. A6 men Pray, Care and Serve our church family as prayer requests and needs arise. They serve a 1-year term from July 1 to June 30 every year.
MISSIONS
Future men's-only service opportunities are in development in the Nashville area, nationally and internationally in areas such as construction and leadership training.
UPCOMING EVENTS
If by Mark Batterson
Wednesday | August 15 | 6-7:30 PM | Franklin Campus
TRADING YOUR IF ONLY REGRETS FOR GOD'S WHAT IF POSSIBILITIES
If is a powerful little word. Some people are stuck in "if only," trudging through lives marked with regret. But God wants us to live lives marked with possibilities, with the "what if" attitude that looks forward to the future with confidence. Why? Because the answer to "If God is for us, who can be against us?" is "No one." God is always on our side. Every day, in every way.

With his trademark enthusiasm and contagious joy, Mark Batterson helps us overcome feelings of guilt, fear, and doubt because in Christ there is no condemnation. Unpacking the promises of Romans 8, he shows us that we are more than conquerors—right now and forever. And because of that, the possibilities for our lives are limitless.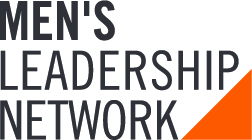 The Men's Leadership Network helps men lead well at home, at our workplaces and in our communities for Christ. We are a resource for men who seek spiritual leadership principles, so that they live and lead differently in all aspects of their lives. This initiative is not just about reaching, but equipping multipliers for Christ.
The Next MLN Interview will be in September