The RHCC Staff team is made of some amazing people who love the Lord, love to serve, and love to use the gifts and talents God has given them for Rolling Hills Community Church.
Filter By: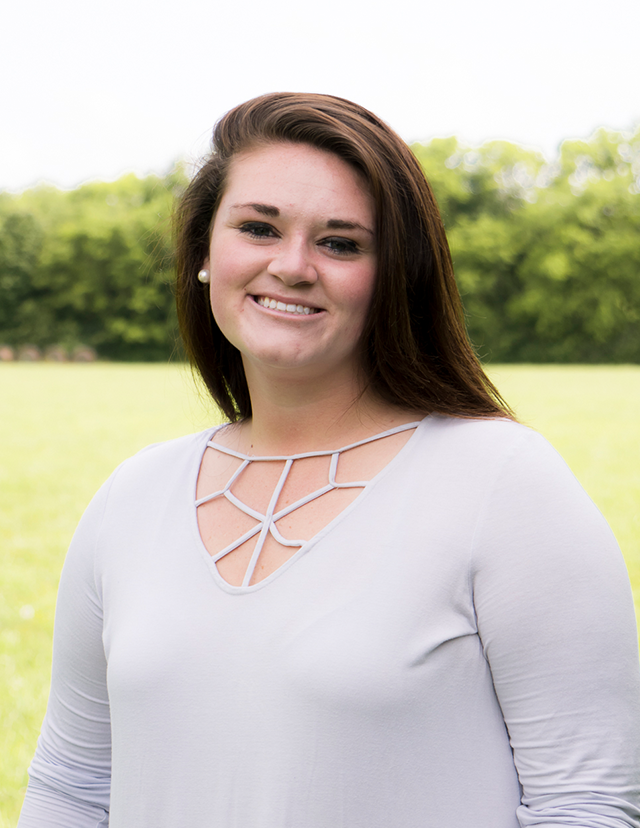 I'm a small town girl who is originally from Defiance, Ohio. I recently graduated from Cedarville University with a double major in Youth Ministry and Christian Education. I always pictured my life differently than what it looks like now. I thought I would be doing something with sports when I first went off to college. I only went to Cedarville because I had a softball scholarship. I had no intentions of really doing anything else because I just wanted to play ball. We serve a big God and at any moment He can alter our plans and set us upon a different path if we allow Him. My junior year, God called me away from the sport that was once my everything and placed me in a valley where I learned that my identity wasn't in softball.
When I stepped away from softball, I had the wonderful opportunity to get connected with a Camp Ministry in which I've served at the past two summers. It was through this camp that I got connected with Rolling Hill's. Every Sunday me and some other staffers would attend Sunday service and for me personally, this church stepped in at a time when I needed it the most. I've never walked into a church and felt more loved, welcomed, and encouraged as I do here at Rolling Hills. If you asked me two years ago if I would be interning here I would've laughed and told you I'm not good enough.
Don't underestimate the power of our God. If I could leave you with one thing it would be to remember, that no one chooses the season that they are in, but there is a time for everything. In every season God is there. My favorite verse in the whole Bible is John 3:30 which states, "He must INCREASE, and I must DECREASE." I think sometimes God lets our plans fail to be reminded of how much we need Him.