A New Season of Classes
Here at Rolling Hills, we like to learn and grow together with a community that seeks to deepen their faith, broaden their understanding of God, develop discipleship in a specific area of life and are looking to find love and support within the body of Christ.
Here you will find a list of upcoming classes and programs that will be sure to challenge and inspire you to keep living for Christ and His glory.
To quickly find what you are looking for, select a group.
Sunday Classes Couples Men Women Other Adult Programing
Sunday Classes
We currently are not offering a Sunday Class this month.
Couples Study
We currently are not offering a couples study this month.
Men's Study
MEN's LEADERSHIP NETWORK
Thursdays, November 2-16 | 6:30–7:45AM
Locations:
Franklin – Rolling Hills Community Church (Directions)
Cool Springs – Brixx Pizza (Directions)
Nolensville – Highway 55 Burgers Shakes & Fries (Directions)
Online - watch live Thursday Mornings
The Men's Leadership Network exists to help men lead well at home, at our workplaces and in our communities for Christ. We want to be a resource for men who are seeking spiritual leadership principles, so that they live and lead differently in all aspects of their lives. This initiative is not just about reaching, but equipping multipliers for Christ. Welcome to the Men's Leadership Network!
The 1st, 2nd and 3rd book of john
Wednesday, January 10 | 6:00–7:30PM | 5-Weeks
Comfortable Christianity often means a weak Christianity. In this study on John's three letters, men who have grown comfortable and complacent in their faith will be challenged. Our Fellowship with God is the essence of our faith, and we'll walk through 1, 2 & 3 John to paint a picture of love, obedience, and truth. In a world that hates Jesus, we are called to love Him and His people with a fierce love. Beyond that, the world will know Christ better by the way we love one another. Questions: direct those to Nic Allen.
Women's Study
HEARING THE

VOICE

OF GOD
January 10 | 6pm | Franklin Campus
Our winter study will be Priscilla Shirer's Discerning the Voice of God. In 7 sessions, discover the root to clear and daily communication with God - humble obedience. Learn how surrender unlocks His many blessings intended for us, centers us in His will, and helps us discern His voice in everyday life. For more information, contact Women's Director Lele Griesheimer.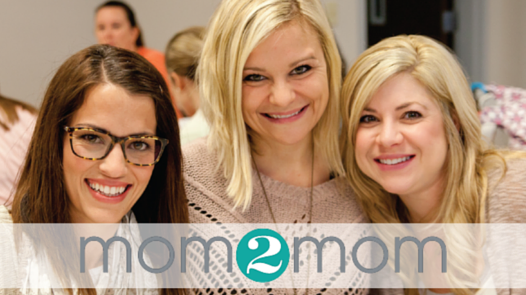 Mom2Mom
Tuesdays | 9:30-11:30am | Ministry Leader Tami Webb
Wednesdays | 6-7:30pm | Ministry Leader Lori Campbell
OTHER ADULT PROGRAMMING OPTIONS