Men's Community Groups
Men's Groups meet weekly for Bible study, accountability, prayer, and serving. Groups are listed below and are open to all ages and stages. Contact the leader to participate or for more information.
Leader: Eric Rojas
Location: Panera, 3046 Columbia
Day/Time: Thursdays, 6:30-7:30am
Leader: Jim Rabelhofer
Location: Rolling Hills Community Church | Franklin Campus (1810 Columbia Ave)
Day/Time: Tuesdays, 8-9:30pm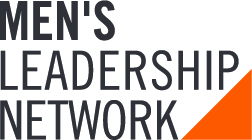 The Men's Leadership Network helps men lead well at home, at our workplaces and in our communities for Christ. We are a resource for men who seek spiritual leadership principles, so that they live and lead differently in all aspects of their lives. This initiative is not just about reaching, but equipping multipliers for Christ.
The Next MLN Interview will be in September
Each week Men's Leadership Network will have the following schedule:
6:30am - Breakfast
7:00am - Interview with Jeff Simmons and special guest
7:45am - Dismiss
Locations
Franklin - Rolling Hills Community Church (Directions)
Cool Springs - Brixx Pizza (Directions)
Nolensville – Highway 55 Burgers Shakes & Fries (Directions)