The 1st, 2nd and 3rd book of john
Nolensville - Highway 55 | 7240 Nolensville Road
Thursdays | 6:30-7:30am | Jason Hale
Comfortable Christianity often means a weak Christianity. In this study on John's three letters, men who have grown comfortable and complacent in their faith will be challenged. Our Fellowship with God is the essence of our faith, and we'll walk through 1, 2 & 3 John to paint a picture of love, obedience, and truth. In a world that hates Jesus, we are called to love Him and His people with a fierce love. Beyond that, the world will know Christ better by the way we love one another.
Men's Community Groups
Men's Groups meet weekly for Bible study, accountability, prayer, and serving. Groups are listed below and are open to all ages and stages. Contact the leader to participate or for more information.
Leader: Eric Rojas
Location: Panera, 3046 Columbia
Day/Time: Thursdays, 6:30-7:30am
Leader: Jim Rabelhofer
Location: Rolling Hills Community Church | Franklin Campus (1810 Columbia Ave)
Day/Time: Tuesdays, 8-9:30pm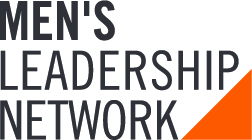 The Men's Leadership Network helps men lead well at home, at our workplaces and in our communities for Christ. We are a resource for men who seek spiritual leadership principles, so that they live and lead differently in all aspects of their lives. This initiative is not just about reaching, but equipping multipliers for Christ.
Save The Date
A new semester will begin April 5! So make plans to attend at one of our locations listed below. Each week Men's Leadership Network will have the following schedule:
6:30am - Breakfast
7:00am - Interview with Jeff Simmons and special guest
7:45am - Dismiss
Locations
Franklin - Rolling Hills Community Church (Directions)
Cool Springs - Brixx Pizza (Directions)
Nolensville – Highway 55 Burgers Shakes & Fries (Directions)