Man Up: a Men's Retreat
Friday, August 17, 2018, 3:00 PM - Saturday, August 18, 2018, 7:30 PM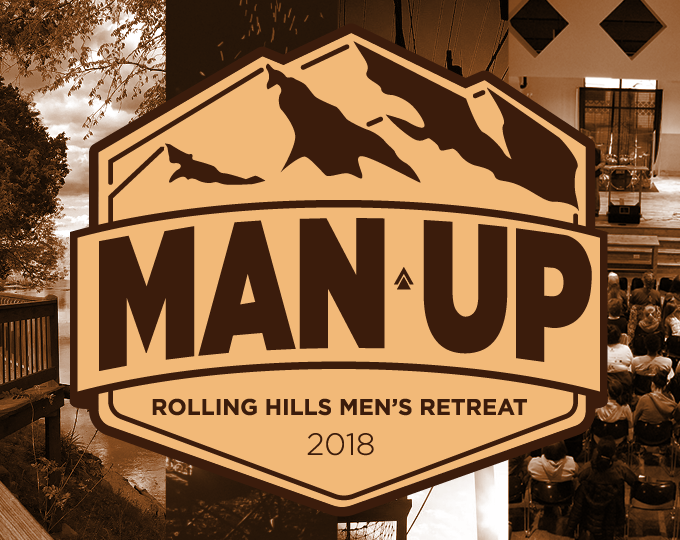 RH Men's Ministry Presents:
MAN UP
A Weekend of Fun, Faith and Adventure for Men
Don't miss our first ever MAN UP Men's Retreat on August 17-18, 2018!
When?
Friday, August 17-Saturday 18, 2018
We will start with dinner on Friday night and conclude at 7:30pm Saturday night.
Where?
1225 Baptist Camp Rd, Linden, TN 37096
Only an hour and fifteen minute drive from Franklin.
Who?
All men are invited. Feel free to also bring any friends that want to be challenged in their faith while having a fun, and an adventurous time!
This is for ALL CAMPUSES: Nolensville, Belmont Heights, Franklin and Online⎼we want to see you there!
What?
We'll have 2 days and 1 night of fun, faith and adventure that will include:
Inspirational nationally acclaimed men's speaker, Jay Payleitner, for three sessions
Men's Worship with our very own RH Men's Band
Unveiling of newly rejuvenated RH Men's Ministry and the kick-off of the new ministry year
Free time activity that will include options such as:

Low Ropes and High Ropes Courses
Sports-a-palooza Challenge
Paint Ball
Kayaking and Tubing on the Buffalo River
Climbing Wall
Zip Line
Swimming pool

4 meals (Friday dinner through Saturday dinner)
Bon Fire
How much?
We have 2 pricing options to meet your budget and preference. Both options come with the deep conviction to "one man⎼one bed".
$125 | Hotel Room
Two men per room, while rooms last.
$75 | Men's Bunk Room
Multiple single bunks in one room, there will be snoring and non-snoring options.