Detours: The unpredictable path to your destiny
Every Wednesday, from 08/16/2017 to 09/27/2017, 12:00 AM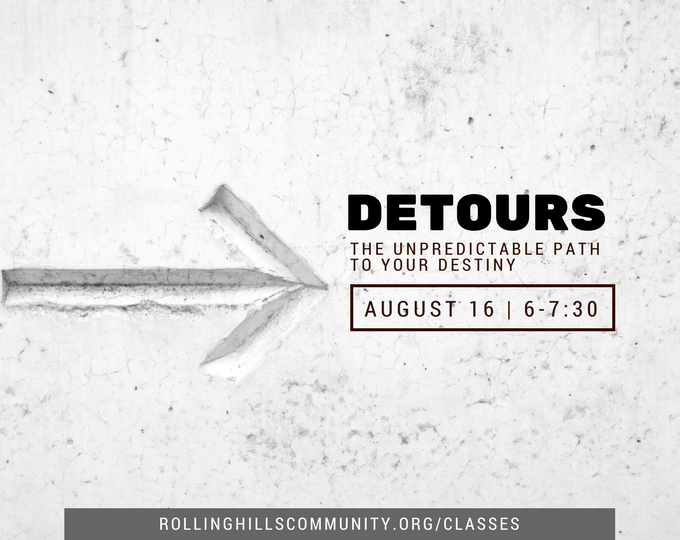 The biblical account of Joseph clearly demonstrates that God is at work even when life seems to be going wrong. It depicts a young man who endured betrayal, abandonment, injustice, and confusion before understanding God's sovereign plan to redirect him from the pit to the palace. Even today, it's easy to wonder why God would allow calamity to happen or if He's in control at all. Whether through uncontrollable circumstances or the pain of personal relationships, everyone has experienced unforeseen changes in life. This study helps believers navigate detours that may take you through trials, injustice, and even betrayal. You will be comforted and encouraged when you learn to rest in God's redemptive plan and the hope found in God's sovereign will.
Session Topics:
The Purpose of Detours
The Proof of Detours
The Patience of Detours
The Pain of Detours
The Promotion of Detours
The Perspective of Detours
If you would like to register for this class, contact Lead Pastor of Discipleship, Nic Allen.